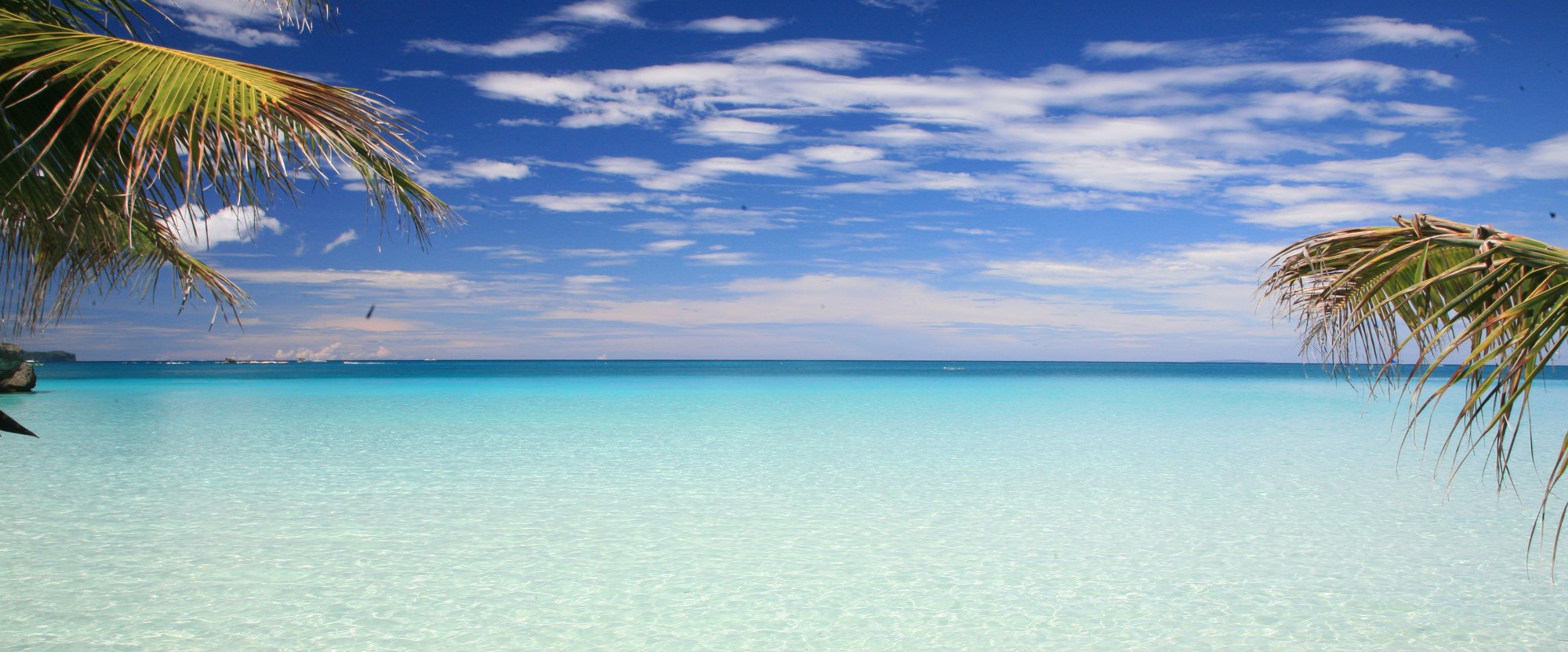 Boracay is a small piece of paradise in the middle of the Philippines. A 10 km2 island offering perfect conditions for kitesurfing on one side (Bolabog beach) and a white sand paradisiac beach, protected from the wind on the other side (white beach). Boracay got elected most beautiful island in the world quite a few times!
This is what also makes the destination so enjoyable for everyone… if your friends or better-half are not kiting, they can still enjoy the island and have a great time without having to wait for you on a windy beach with sand flying. The nightlife of Boracay is also a highlight of the trip. Every taste should find satisfaction. Romantic diner, cool live music, chill-out bar, reggae concert or wild parties in bars and clubs are some of the choices you have every night!
The island offers many different activities like golf, diving, excursions to different islands, windsurfing, parasailing, wakeboarding, scuba diving, fishing, mountain biking and so much more. You will never want to leave the island.
Come and fall in love with this magical place!
Boracay Island is located at the north tip of Panay Island in the center of the Philippines. To enter the Philippines, you can either land first in Manila or Cebu. Then you will need to take a domestic flight to reach one of the two airports close to Boracay : Caticlan or Kalibo.
Boracay is too small to have an airport.
For international flights from Europe, the Middle East airlines tend to offer the best prices. We have seen the cheapest flights with Saudi Airlines.
Caticlan Airport is very close to Boracay Island. It takes just a 10 minutes boat ride from Caticlan Jetty Port to Boracay. We recommend to use Cebu air Pacific if you travel with a kitebag. Only their flight numbers starting with 5J allow to prebook sport equipment.
Check out Cebu air Pacific, Philippine Airlines and AirAsia.
From Kalibo to Caticlan, it takes a 1 and half hour bus-ride.
The advantage to use this Airport is that flights can be cheaper.
It is a good solution if you want to save some money.
Check out Cebu air Pacific, Philippine Airlines and AirAsia.
At the exit of the terminal, in both Caticlan and Kalibo, you will find booths from companies offering airport transfers until your hotel in Boracay for a cheap fee. The price is fixed, and there is no need to book ahead. We recommend Southwest Tours or MyBoracayGuide.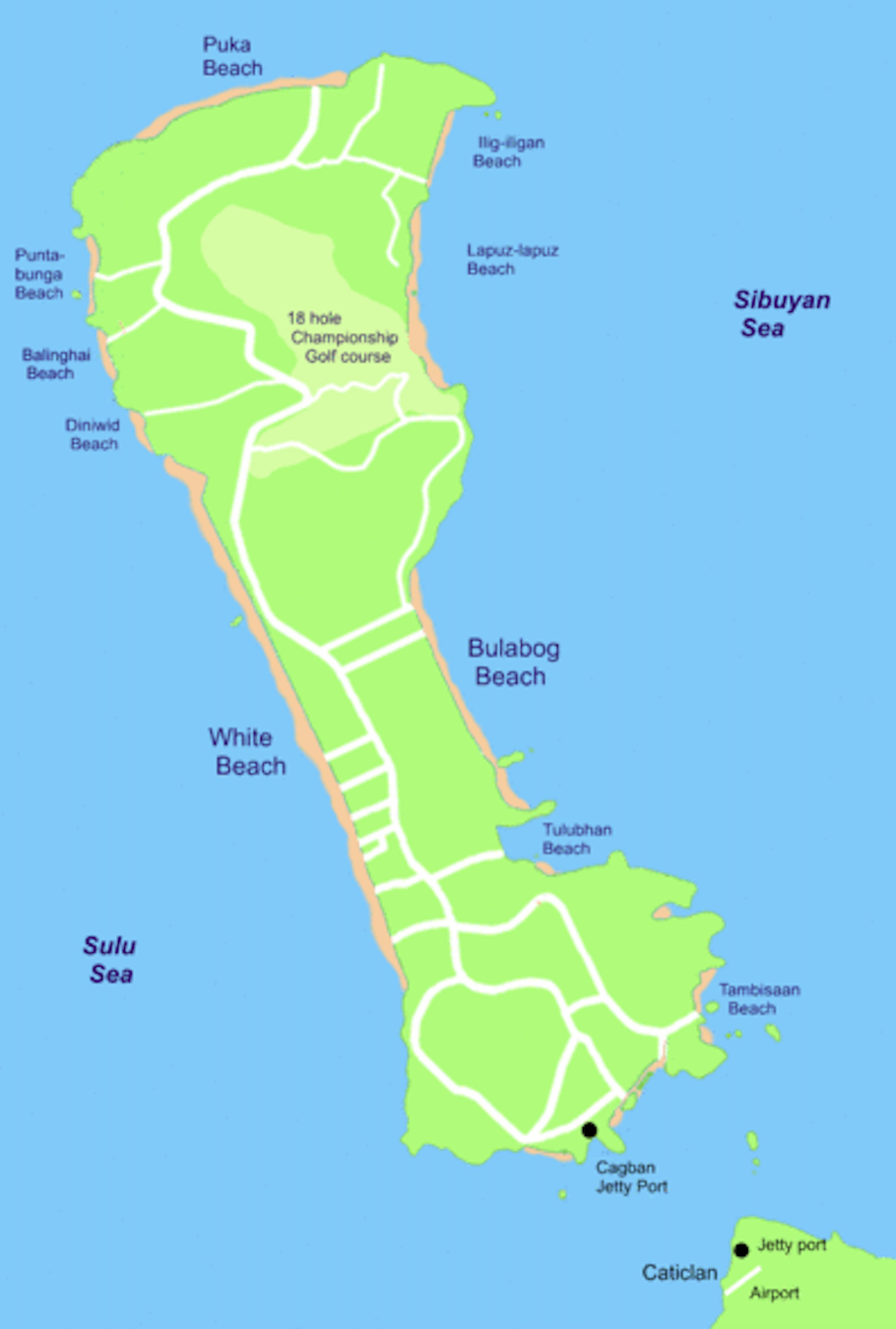 Bolabog beach is a lagoon exclusively reserved for windsurfing and kitesurfing. That is where you will find our kitesurf center.
To come to us, just ask any tricycle to bring you to Islakite and get yourself ready to arrive in kitesurf paradise!
If he does not know where we are, tell him to bring you to Bolabog beach, passing by Laketown (he will understand).
Then once on the beach, turn left and you will find us 100m further, towards the pump station.
Here is a link to our location on Google maps: https://goo.gl/maps/SzTj6fVHUBhrdmyn8
The Bolabog Lagoon is about 2.6 km in length, and about 700 m wide. The reef protects the lagoon from the waves so you will find yourself in a safe environment.
For the more experienced ones, there are very small waves to surf on the reef !
Free from swimmers and boat traffic, the shallow waters of the lagoon offer flat surface conditions ideal for kitesurfing lessons.
From end of October to end of April the wind is blowing constantly side onshore on Bolabog beach between 15 and 30 knots.
From July to October, wind is blowing on White beach but with far less constancy.

For most countries, a 30 day tourist visa is granted upon your arrival in the country.
If you wish to stay longer, extending your visa can easily be done at the local immigration office in Boracay.
You can extend up to a maximum of 2 years after which you will have to leave the country.
Compared to most European countries or the US/Australia, Boracay is considered very cheap to eat out in restaurants. For Example:
* 1 bottle of beer – 1.5 to 2 USD in restaurants -1 USD in small shops
* Breakfast – Lunch – Dinner – You can find a meal from 1 to 40 USD. On average it costs 5-10 USD for a good meal per person.
In our restaurant, the majority of meals costs 6 to 7 USD
Local currency is the Philippine Peso. It is easy to change your cash to Peso in Boracay. Credit cards are widely accepted in the larger hotels and resorts.
ATMs are available at D-Mall and Banks. At Islakite, we accept payments in cash or bank transfer.
Boracay is considered a clean tourist Island. Although it's always a good idea not to drink or wash your teeth with hotel water, much better to use bottled water.
If you do need a pharmacy or need to see a Doctor, there is plenty to choose from.
There are hundreds of good restaurants in Boracay. Whatever your taste, there's always an option. Italian, Japanese, Chinese, Korean, German, French, Spanish, Mexican… delicious fresh seafood grilled to your satisfaction is available at any number of restaurants on the island.
Being spoilt of choice is the only trouble you'll have!
Boracay is considered a very safe tourist island